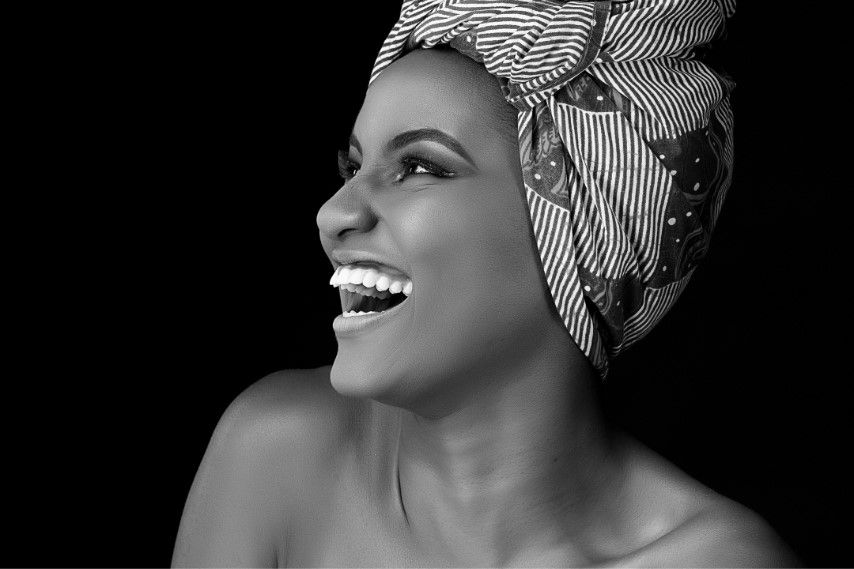 Wholesale Turbans and Headbands
Do you love wearing turbans and headbands but need to know how to style them for each season? Well, you've come to the right place! This blog post will show you how to style turbans and headbands for any season. We will also provide tips on fabrics and colors that are perfect for each season. So, we have you covered if you're looking to add a little extra warmth in the winter or want something light and airy for the summer! Keep reading to learn more.
What is the importance of Turbans and Headbands Style?
Turbans and headbands are fashionable accessories that both men and women can wear. They come in various colors, patterns, and styles, making them a versatile addition to any wardrobe. Headbands are generally worn around the forehead, while turbans are wrapped around the head. Both headbands and turbans can be purchased at most retail stores or online shops. While headbands and turbans are often worn for fashion purposes, they can also serve a practical purpose. For example, headbands can help keep hair out of the face, particularly when participating in sports or exercising. Additionally, headbands and turbans can be used to cover up a bad hair day. Whether looking for a fashion statement or a practical solution, headbands and turbans are excellent choices. Next time you are looking for a new accessory, be sure to consider headbands and turbans!
How do you make a turban look good?
Wear a turban headband that contrasts with the color of your turban. The Headband will help keep your hair in place and add an extra touch of style. Ensure that the Headband is tight enough and does not slip off easily. If you are wearing a patterned turban, choose a solid-colored headband. If you are wearing a solid-colored turban, you can experiment with different patterns and colors for your Headband. When tying your turban, use a mirror to ensure that the fabric is evenly distributed. Be creative with your turban tie, and don't be afraid to experiment with different styles.
Best Ways to Style Turbans Headbands for any Season
There are so many different ways to style turbans headbands for any season. Whether you are looking for a festive and fun look or something more understated, there is sure to be a style that works for you. Here are some ideas to get you started:
1. Pairing a Turban or Headband with Flowy Dress or Skirt
Try pairing a turban or Headband for summer with a flowy dress or skirt. This is a great way to keep your hair off your face while still looking chic. Turbans are a style of headwear that has been around for centuries, and they are making a comeback in the fashion world. They are often wide and can be made from various materials, including cloth, feathers, or even metal. If you need help with how to wear a turban, there are plenty of tutorials and style guides available online. And if you're looking for a unique turban or Headband, there are many talented independent sellers on sites like Etsy. So give this trend a try and stay cool this summer!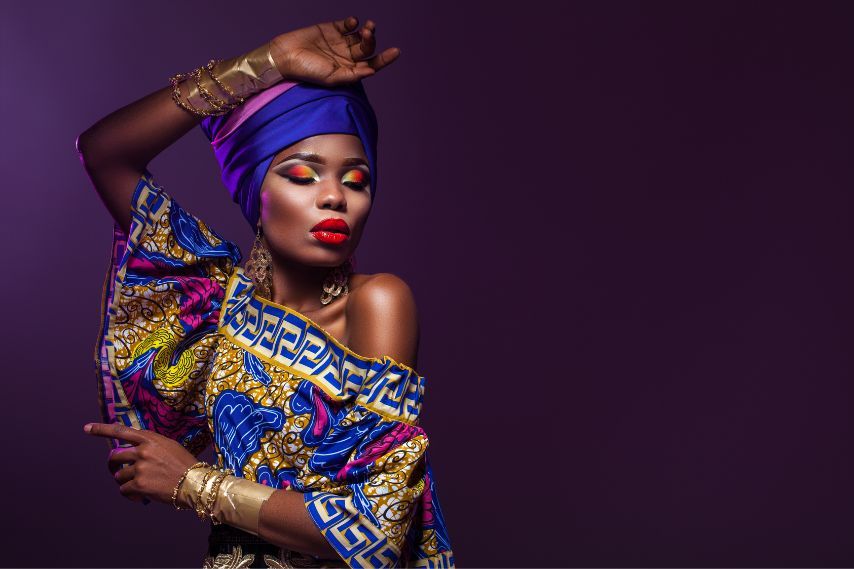 2. Pair a Turban or Headband with a Cute Pair of Jeans and a Sweater
A headband or turban can add a touch of style to any outfit, but pairing it with a cute pair of jeans and a sweater is a great way to create a fashionable and comfortable look. Headbands and turbans come in various styles, so it's easy to find one that compliments your taste. If you're looking for more than a headband or turban, consider adding a head wrap or hair scarf. These hair accessories can help keep your hair out of your face while adding an extra style element. Whether you choose, pairing a headband or turban with a cute pair of jeans and a sweater is sure to create a look you'll love.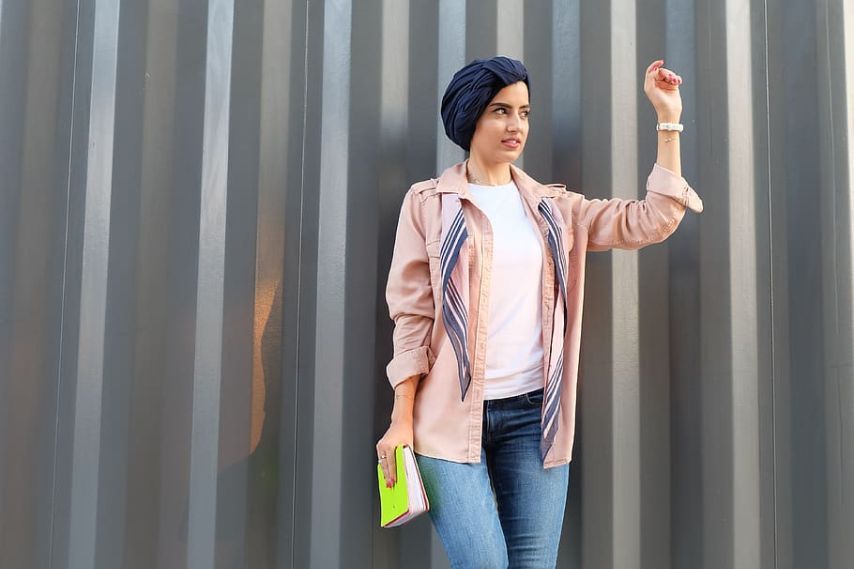 3. Pair a Turban or Headband with a Heavy Coat, Scarf, and Gloves
A well-put-together outfit is key to a good winter style. If you want to keep your head warm while also looking chic, pair a Turban or Headband with a heavy Coat, Scarf, and Gloves. This trio will keep you toasty while also adding some extra style points to your look. Plus, adding a pop of color or pattern to an otherwise bland winter wardrobe is easy. Choose a headband or turban that coordinates with your coat and scarf for the best results. And don't forget your gloves! They'll tie the look together and keep your hands warm all day.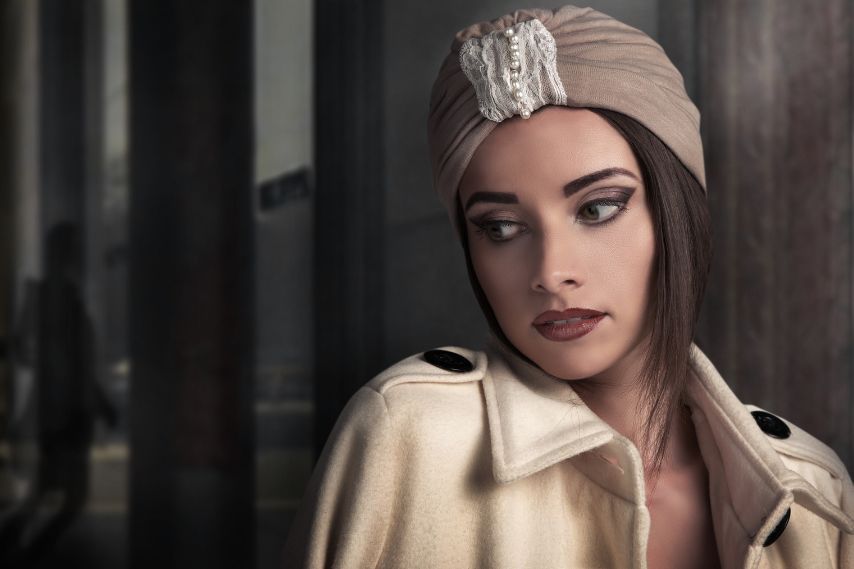 4. Accessorize Accordingly for Summer
No outfit is complete without accessories - and that includes turbans too! A delicate necklace or a pair of earrings can go a long way in adding some extra pizzazz to your look. Pairing a bright scarf with neutral colors will also help create visual interest. And if you're feeling bolder, why not try accessorizing with an eye-catching headpiece? Whatever accessories you choose, make sure they complement the overall color scheme of your ensemble.
Frequently Asked Questions
Where can I buy turban headbands?
Looking for a stylish way to keep your hair out of your face? Check out PinktownUSA's selection of turban headbands! Our headbands are available in a variety of colors and patterns, so you're sure to find one that suits your personal style. They're the perfect accessory for any outfit - whether you're dressing up for a special occasion or just running errands around town. Best of all, our headbands are affordably priced so that you can stock up on all your favorite styles! So what are you waiting for? Head over to PinktownUSA today and start shopping for your new favorite Headband!
How do I tie a headband turban?
Rest the band around your Neck so that the middle of the band sits at your hairline in the back. You'll need to make sure that the band is tight enough that it will stay in place but not so tight that it hurts. From here, you can begin to twist the band, starting at the base of your Neck and twirling it up. As you twist, be sure to tuck loose ends into the band, so they're hidden. Once you reach the top of your head, you can pull the band off of your forehead (you may need to loosen it first) and let it fall into place. If everything looks good, you're all done! If not, adjust as needed until you've achieved the perfect look. Now wasn't that easy? And super cute, too!
Where should a headband sit on your head?
There's no one answer to this question - it depends on the style of Headband you're wearing and what look you're going for. Here are a few tips to help you figure out where to place your Headband: If you're wearing a thin, delicate headband, placing it closer to your hairline is best. This will help keep it in place and prevent it from slipping. For a wider headband, you can position it back on your head, giving you more coverage and preventing the Headband from sitting too high on your forehead. If you want to make a statement with your Headband, try wearing it across your forehead for a bolder look.
The final word on how to style turbans and headbands for any season! Now that you have all the information, it's time to put it into practice. Experiment with different styles and colors to see what works best for you.