PinktownUSA will ship using the carrier and service type of choice as selected by the customer during checkout. PinktownUSA will guarantee same-day shipping for orders placed business days before the 2 PM CST cut-off time (excluding holidays). For free shipment (*domestic addresses only), the most economical method will be used. Please communicate any special request or expected ETA in the comment option available during checkout.
Domestic orders with a merchandise total over $149 qualify for free shipping. Please make sure to select FREE SHIPPING option during checkout.
All orders are insured for up to $100.00 without additional charge. If you would like additional insurance, please contact us. Below are the estimated delivery times as published by the carriers used by PinktownUSA. Pinktownusa will not be held responsible for services offered by the carrier. We will, however, ensure all orders are fulfilled and shipped by carrier of choice and accommodate all special handling and processing requests if any.
Carrier Service Guarantee Updates

FedEx: FedEx has suspended a money-back guarantee for all FedEx Overnight. Read more here..
UPS: Effective March 26, 2020, and until further notice, UPS has suspended the UPS Service Guarantee for all shipments from any origin to any destination. For all U.S.-origin shipments, the Service Guarantee suspension became effective as of March 24, 2020. Read more here.
FedEx Delivery Times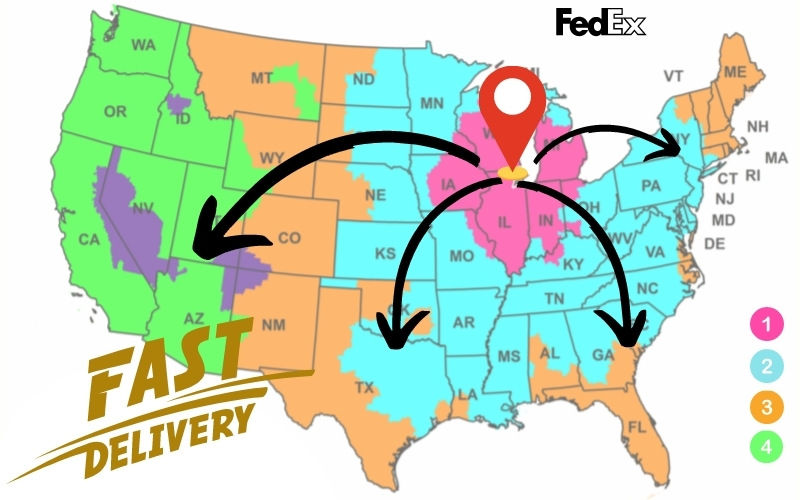 UPS Delivery Map
USPS Delivery Map