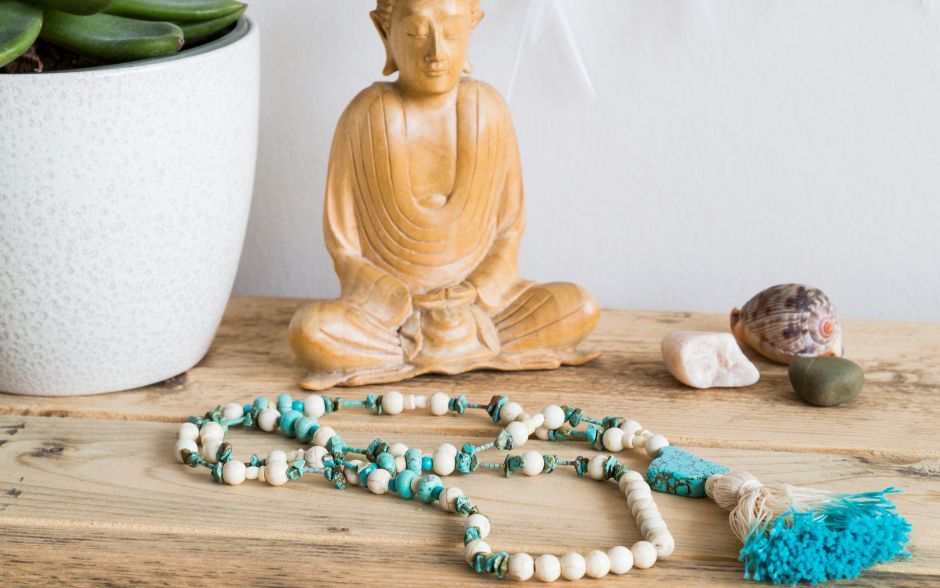 In the world of wholesale fashion, buddha necklaces are all the rage.
But what exactly are they? And where do they come from? In this blog post, we'll take a deep dive into all things buddha necklace, from history to popular styles. So whether you're a fashionista looking for your next accessory or a wholesale buyer trying to keep up with the latest trends, read on for everything you need to know about buddha pendant wholesale necklaces.
The History of Buddha Necklaces
Buddha necklaces are believed to have originated in Nepal, where they were worn as a sign of good luck and protection. The earliest known buddha necklace dates back to the 13th century, and it is thought that the popularity of these necklaces spread from Nepal to Tibet and then to China. From there, buddha necklaces made their way to Japan and Korea before becoming popular in the Western world.
Buddha necklaces first became mainstream in the early 2000s when celebrities like Britney Spears and Paris Hilton were spotted wearing a buddhist necklace. Since then, they have continued to grow in popularity, with everyone from A-list celebrities to everyday fashionistas donning them.
Popular Styles of Buddha Necklaces
There are countless styles of wholesale buddha necklace available on the market today. But some styles are more popular than others. Here are a few of the most popular styles of buddha necklaces:
-Tassel buddha necklace: These necklaces feature a small buddha charm hanging from a tassel. Tassel buddha necklaces are fun and flirty, and they add a touch of bohemian flair to any outfit.
-Beaded buddha necklace: These necklaces are typically made with wooden or glass beads. They often feature an array of colors, such as a green and gold buddha necklace, and can be styled in any number of ways. Beaded buddha necklaces are great for adding a pop of color to any outfit.
-Chunky chain buddha necklace: As the name suggests, these necklaces feature chunky chains instead of thinner ones. They tend to be more statement-making than other styles of buddha necklace and can be dressed up or down depending on the occasion.
-Pendant buddha necklace: Buddha pendant necklaces are simple and elegant. They typically feature a mini buddha necklace with a small Budai (Maitreya) figure on it. Pendant buddha necklaces can be worn every day as a reminder to stay mindful and present.
-Om Mani Padme Hum mantra necklace: The Om Mani Padme Hum mantra is one of the most popular Buddhist mantras, and it is often inscribed on beads or pendants used in prayer beads or malas. This type of necklace typically features 108 beads (or some multiple thereof), which represent the 108 lotus petals surrounding Amitabha Buddha. Mantra beads can be worn as a daily reminder to recite the mantra throughout the day or during meditation.
-Jade Guanyin pendant necklace : The Jade Guanyin is a popular statue in Chinese Buddhism that represents compassion. It is often depicted holding a child or surrounded by children, symbolizing its all-encompassing compassion . Jade Guanyin, a buddha necklace pendant, features a small statue or carving of the Jade Guanyin suspended from a chain or cord. These small jade buddha necklace charms often have meaningful messages inscribed on them, such as "namaste," "may all beings be happy," or "infinite compassion."
There you have it! Everything you need to know about buddha necklaces, from history to popular styles. Whether you're looking for your next fashion statement piece or searching for the perfect gift for someone special, consider giving them a beautiful buddha necklace. With so many different styles available, there's sure to be one that's perfect for everyone.