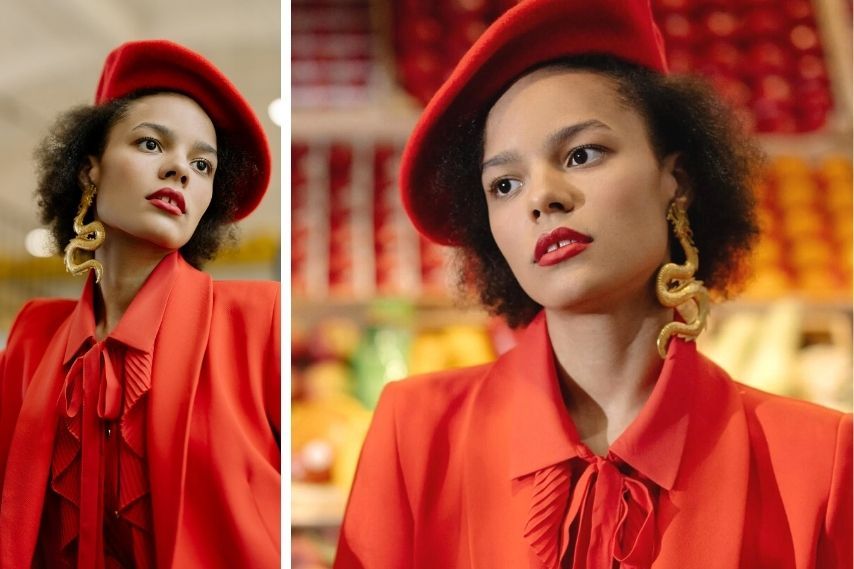 Designer Fashion Earrings Wholesale
Have you heard of designer dupes? These earrings boast all the glamour of designer pieces without the hefty price tag. From Chanel to Gucci, and Versace to Louis Vuitton, there are designer-inspired earring designs for everyone. So why are these so popular? It's time to take a closer look at why wholesale buyers cannot get enough of cheap designer dupes.
Designer Dupes Give You High Quality at an Affordable Price
We have to face it – buying genuine Chanel or Versace earrings may not be feasible for most people's budgets. And yet there are still those who want to have a piece of luxury in their wardrobe. Enter wholesale designer dupes – earrings that look just like their expensive counterparts but come with an affordable price tag. It is no wonder they have become so popular!
The Perfect Balance Between Quality and Affordability
Buying wholesale means finding the right balance between quality and affordability. But when it comes to designer dupes, you do not have to worry about sacrificing one for the other – these cheap earrings offer both high quality and an unbeatable price point! Unlike some less expensive alternatives, these earrings will not tarnish or lose color quickly, meaning they will last longer and look better on your customers than ever before.
Why Should I Buy Designer Dupes?
The main reason people buy designer dupes is for savings. Wholesale designer earrings, allow you to get a luxurious look without breaking the bank. Whether you are looking for Gucci earrings or Chanel pearl studs, these "knockoff" designs offer excellent quality while providing the same high-end feel as the real thing. In addition to saving you money on your wardrobe upgrades, they also let you express your style in unique ways that fit within your budget. Fashion earrings are usually cheaper if you buy them from wholesale suppliers, such as PinktownUSA. Wholesale suppliers offer bulk buying options at discounted prices compared to traditional retailers – which means you get more bang for your buck! Plus, we offer exclusive discounts that you may not find anywhere else.
Plus, They Look Just Like The Real Thing
At first glance, most people cannot tell the difference between a genuine designer piece and its dupe counterpart. Your customers get all the style and elegance of wearing a designer piece without paying thousands of dollars. And if anyone questions where they got their statement earrings? You can be sure they will be more than happy to let them know that they purchased their impressive accessory at an affordable price!
Style Tips When Wearing Wholesale Designer Dupe Earrings
When wearing replica jewelry pieces like designer wholesale earrings, it is crucial to remember not to overdo it with other flashy accessories and clothing pieces. Instead, opt for subtle yet classic looks that let your statement jewelry shine through without looking tacky or overdone. Try pairing them with simple white t-shirts and jeans, or black dresses and minimal makeup for an effortlessly chic look. Lastly, do not forget about taking proper care of your wholesale replica jewelry—it still consists of metal. Store them in airtight containers and avoid exposing them to water or harsh chemicals when possible for longer-lasting results
If buying authentic designer items isn't in the cards for you (or even if it is!), then considering wholesale designer dupe earrings from PinktownUSA might be a good idea. Not only can you get all of that luxury feel without spending too much money – but you can also save money by purchasing bulk earrings. So go ahead and explore our wholesale fashion designer earrings - we have something for everyone. Wholesale buyers everywhere are turning towards bulk designer dupe earrings as an affordable alternative to high-end jewelry earrings from top brands like Chanel, Versace, and Gucci. Not only are they cheaper than traditional luxury items, but they also offer a variety of unique styles that can help you stand out from the crowd without breaking the bank. Whether you're looking for high-end fashion pieces or want something special for your wardrobe, wholesale designer dupes are worth considering. With their unbeatable combination of quality and affordability, wholesale buyers everywhere should consider adding these fashionable items to their collections. They provide all the styles without breaking your budget. So why not give them a try today? Who knows – you may be surprised by how much you love them!