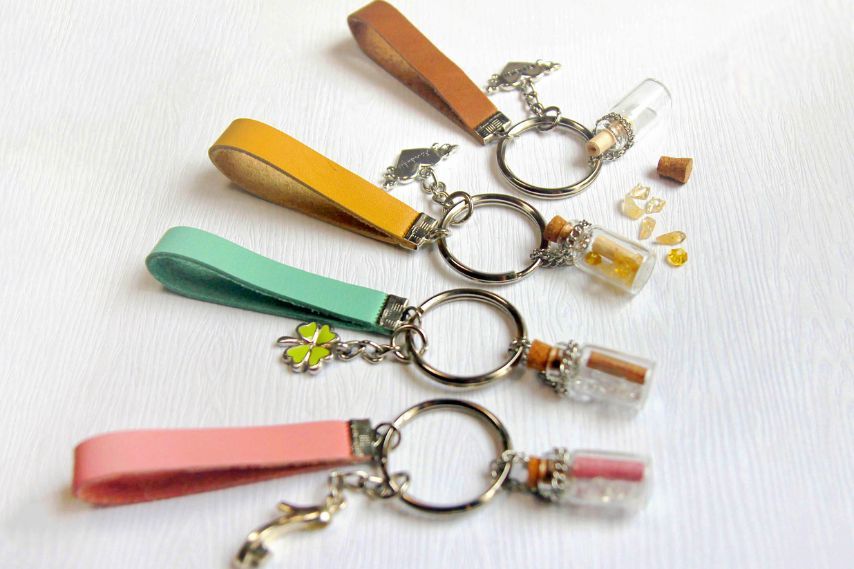 Keychain Wristlet Bulk for Bussiness
Keychains are small and simple, but they can unlock a lot of potential for small businesses. From being affordable and easy to store and coming in various colors, shapes, and styles - wholesale key chains can be a great way to add extra value and style to your business without spending a lot of money. Now we will look into why investing in wholesale keychains is an excellent choice for small businesses.
Affordability & Durable
Wholesale keychains are incredibly affordable, so they are perfect for any budget. You can get more bang for your buck without compromising on style or quality. Not only will they add style and quality to any purse or bag, but they have resilience; since they are made extra durable for daily wear and tear. Meaning, you would not have to worry as much about them breaking or getting damaged in shipping to you and your clients.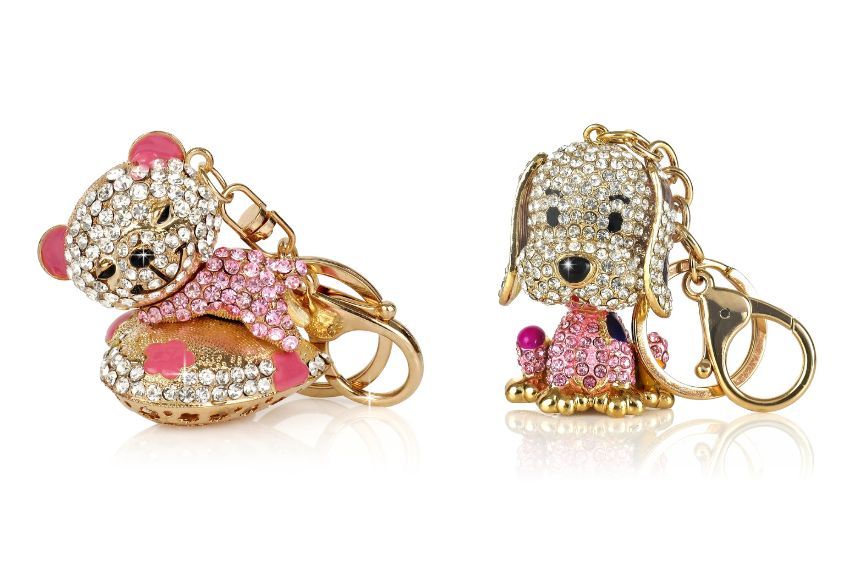 Easy to Store & Super Cute
Small items like a wholesale keyring are easy to store and do not take up much space in your store or warehouse. You can easily stock up on various wholesale keychains without worrying about running out of room. Keychains are small and easily displayed in bins. Plus, they look adorable when displayed together – customers will love them!
Variety of Colors and Styles
The best part about wholesale keychains is there are so many colors, shapes, and styles available! That means that whatever vibe you are going for with your business — whether it is modern and sleek or timelessly classic — there is sure to be something that fits perfectly with your brand identity. Plus, a designer wristlet keychain comes in plush, metal, and plastic varieties, so no matter what type of material you prefer for other products in your business, you can find something here too.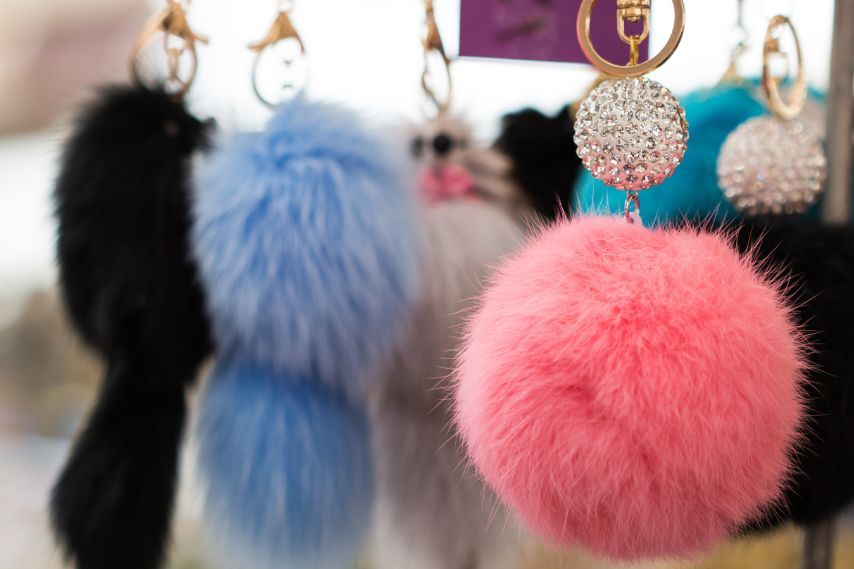 Where to Find Wholesale Keychains
If you are looking for high-quality wholesale keychains at an affordable price, PinktownUSA is the place to be! We have hundreds of unique designs available in our online shop, so it is easy to find just what you are looking for. And with our low prices and bulk discounts, it has never been easier (or cheaper!) to add some extra flair to your fashion business. We have many different design styles from bag keychains to designer keychain wristlets. Take a look at our catalog. You will not be disappointed.
Investing in wholesale keychains is an easy way for small businesses to make a big statement without breaking the bank. Keychain wristlet bulk buying is a great way to save money and get a great return on investment. These little accessories come in many colors, shapes, and styles—so there is something for everyone! Plus, they do not take up much space, which makes them perfect for businesses with limited storage options. So if you are looking for affordable and unique items that reflect your business's personality, look no further than PinktownUSA's selection of wholesale keychains!