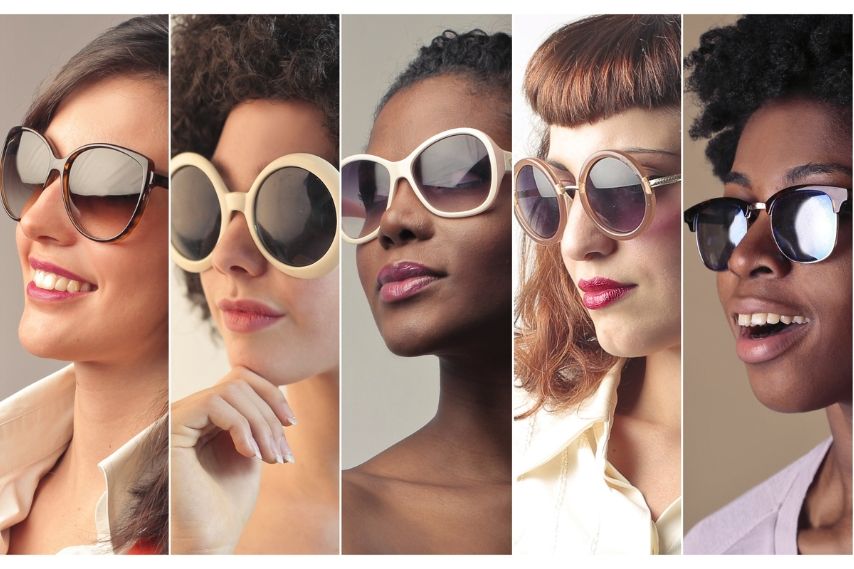 Sunny Savings: Wholesale Sunglasses for the Fashionable

Regarding fashion, sunglasses have become more than just a practical accessory for protecting our eyes from the sun's glare. They have evolved into a statement piece, reflecting our style and adding that extra oomph to any outfit. You're in luck if you're searching for trendy wholesale sunglasses to elevate your fashion game! In this article, we'll explore the latest designs, highlight their significance in fashion, and provide the best sources to find your perfect pair.

The Rise of Wholesale Sunglasses in Fashion:
Wholesale sunglasses have gained immense popularity in the fashion industry thanks to their affordability and diverse designs. Gone are the days when sunglasses were merely functional and now considered a must-have fashion accessory. As fashionistas seek the latest trends, wholesale sunglasses offer an excellent opportunity to experiment with different styles without breaking the bank. For instance, at wholesale prices, you can find oversized cat-eye frames, sleek aviators, and retro-inspired round sunglasses, allowing you to stay on-trend effortlessly.

Unleash Your Style with Wholesale Fashion Jewelry Designs:
To truly make a fashion statement, pairing your sunglasses with complementary wholesale fashion jewelry designs can take your look to the next level. Incorporating trendy earrings, necklaces, and bracelets can add a touch of glamour and cohesiveness to your overall ensemble. Imagine sporting a pair of chic oversized sunglasses, a statement necklace, or some eye-catching hoop earrings. Wholesale fashion jewelry designs allow you to express your unique personality and create a fashion-forward look without breaking your budget.

The Power of UV Protection:
While we all love the style sunglasses bring to our outfits, remember their primary function: protecting our eyes from harmful UV rays. When purchasing wholesale sunglasses, it's essential to prioritize UV protection. Look for sunglasses with 100% UV protection to shield your eyes from the sun's damaging effects. This way, you can enjoy fashion and function without compromising your eye health.

Best Sources for Wholesale Sunglasses:
Finding the perfect pair of wholesale sunglasses can be overwhelming, given the many options available. To make your search easier, here is a reliable source to consider:

Pinktown USA
Pinktown USA is a reputable supplier offering a wide range of wholesale sunglasses. Their collection encompasses styles from classic to trendy, ensuring something for everyone.

Fashion-forward Statistics:
According to a recent report by Statista, the global wholesale sunglasses market is expected to reach a value of $18.2 billion by 2027. they are growing at a CAGR of 4.8% from 2020 to 2027. This data highlights the increasing demand for sunglasses, emphasizing their significance as a fashion staple.

Wholesale sunglasses have revolutionized the fashion world, providing enthusiasts with endless options to enhance their style without burning a hole in their wallets. Combining these trendy sunglasses with wholesale fashion jewelry designs allows you to create eye-catching looks that will turn heads. Remember to prioritize UV protection when selecting sunglasses to safeguard your eyes while looking effortlessly cool. With reliable sources like PinktownUSA, you can easily find your perfect pair of wholesale sunglasses and embark on a fashionable journey.

So, why wait? Step into wholesale sunglasses and elevate your style game like never before. Embrace the latest designs, experiment with different shapes and colors, and let your personality shine. Whether heading to the beach, attending a music festival, or simply strolling down the city streets, a stylish pair of sunglasses will add glamour and confidence to your ensemble.

Conclusion
Wholesale sunglasses have become an essential accessory in the fashion world. Their affordability, diverse range of designs, and the opportunity to experiment with different styles allow you to stay on-trend without breaking the bank. By pairing them with complementary wholesale fashion jewelry designs, you can create a cohesive, fashion-forward look that truly reflects your unique personality.

Remember, when purchasing wholesale sunglasses, always prioritize UV protection to safeguard your eyes from harmful rays. With reliable sources like Pinktown USA, you can easily find a wide selection of stylish sunglasses to suit your preferences.

So, grab your favorite pair of wholesale sunglasses, embrace the sunny days ahead, and let your fashion sense shine brighter than ever. After all, with the right shades, the world becomes your runway!