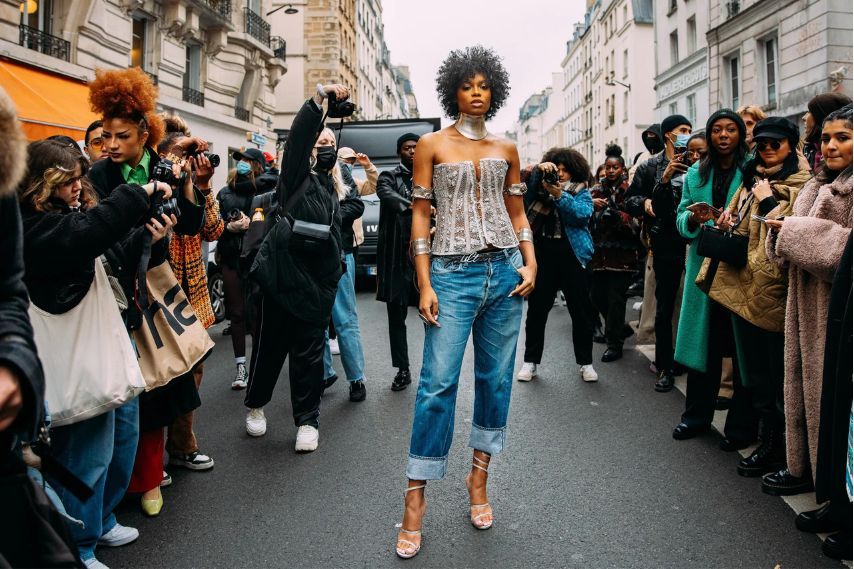 Wholesale Summer Jewelry 2023 Trending Styles
Summer is just around the corner, and it brings with it a new wave of jewelry trends. From bold statement pieces to delicate, minimalist designs, jewelry this season has something for everyone. The red carpet and celebrity street styles are often at the forefront of the latest jewelry trends. In this blog, we'll explore some of the most popular summer jewelry trends for 2023, including styles seen on the runway during fashion week and celebrity jewelry trends.
Chunky Chain Necklaces
One of the most prominent jewelry trends for summer 2023 is the chunky chain necklace. These bold, statement pieces can add an edgy touch to any outfit, from casual to formal. Seen on the runways of Balenciaga and Givenchy, these chains come in various materials, including gold, silver, and even plastic. Make a statement by wearing a chunky chain necklace with a simple outfit.
In addition to the runways, celebrities have also embraced chunky chains. Hailey Bieber and Kim Kardashian are wearing large, heavy chains that make a bold statement. These pieces are perfect for adding some edge to any outfit.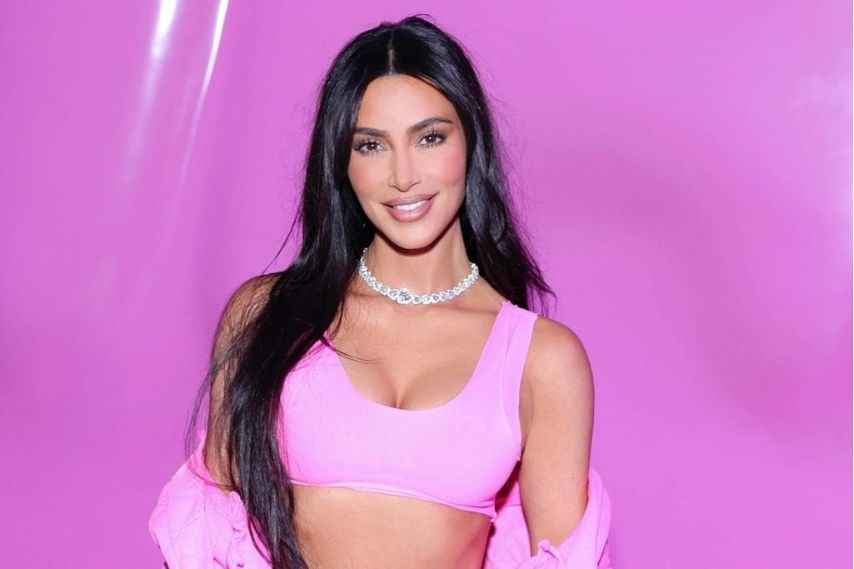 Hoop earrings have been a classic jewelry staple for years, but now they're getting a dramatic upgrade. Oversized hoop earrings were seen on the runways of Balmain and Gucci, adding a touch of glamour to their collections. These earrings can come in a wide range of materials, from classic gold to colorful plastic. Whether dressing up or keeping it casual, oversized hoop earrings are a must-have accessory for summer 2023.
Statement earrings are always a great way to make an impression, and celebrities like Rihanna and Beyoncé appear to be wearing some truly stunning pieces. From oversized hoops to bold geometric shapes, statement earrings are a great way to add drama to any look.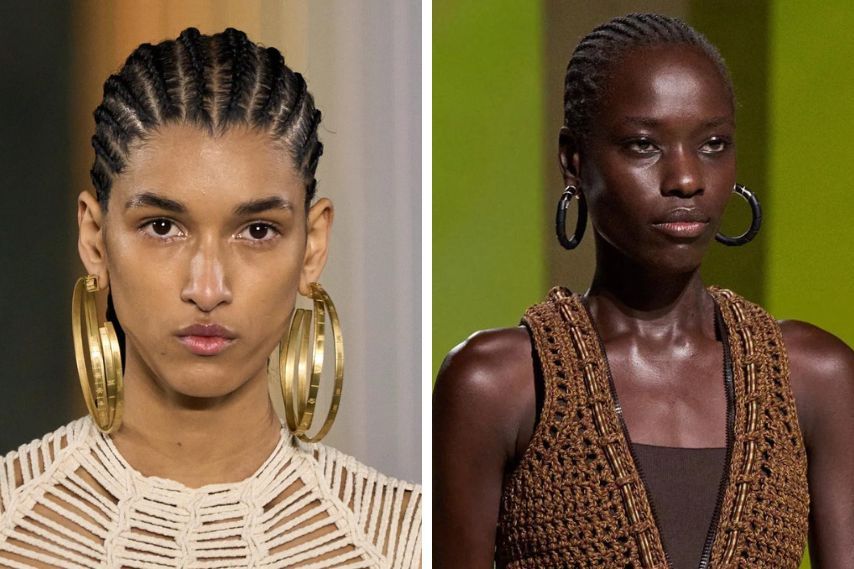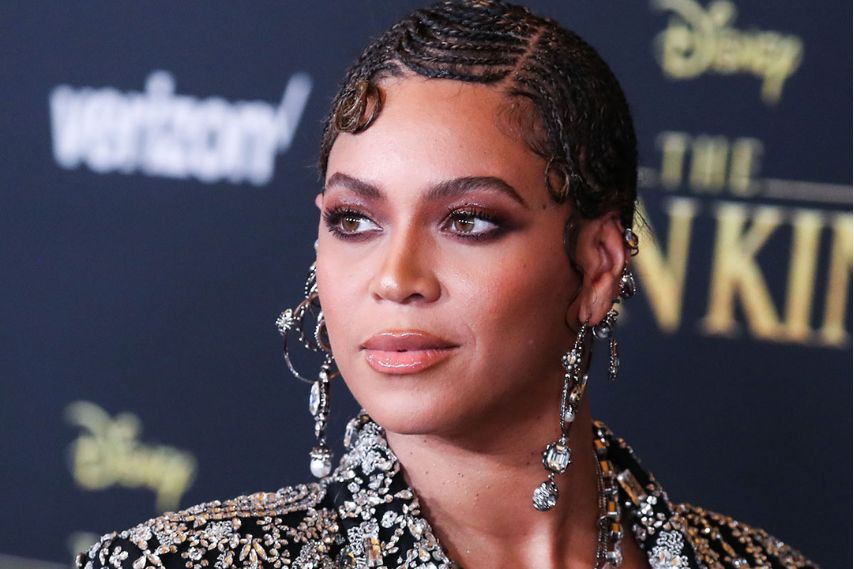 Layered Necklaces
Layered necklaces have been a popular trend for a few seasons, and they're not going anywhere for summer 2023. The key to this trend is to mix and match different lengths and textures to create a unique look. Seen on the runways of Chanel and Louis Vuitton, layered necklaces can be worn with a simple outfit for a bohemian vibe or dressed up for a more elegant look.
Layered necklaces have been trending for some time, and celebrities continue to display their love for this look. Stars like Hailey Bieber and Bella Hadid often wear multiple delicate necklaces that create a layered effect. This trend is perfect for adding interest and texture to a simple outfit.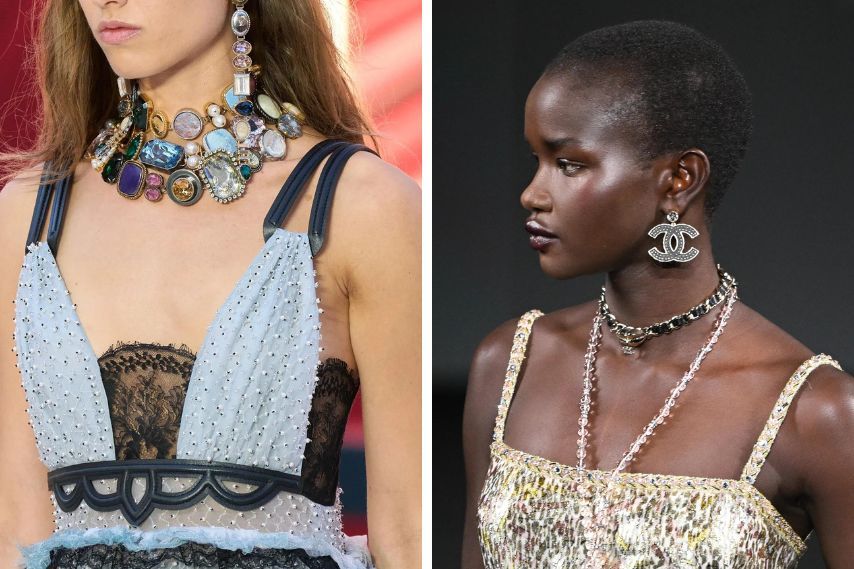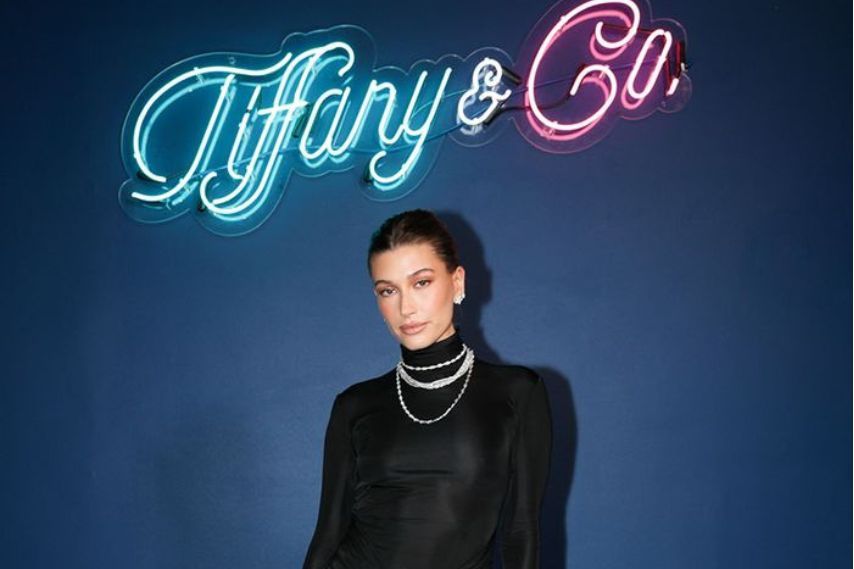 Shell Jewelry
Summer is all about the beach, so it's no surprise that shell jewelry is back in style. From necklaces to earrings, designers like Zimmermann and Ulla Johnson are incorporating these ocean-inspired elements into their collections. Shell jewelry can add a playful touch to any outfit, making it the perfect accessory for a day at the beach.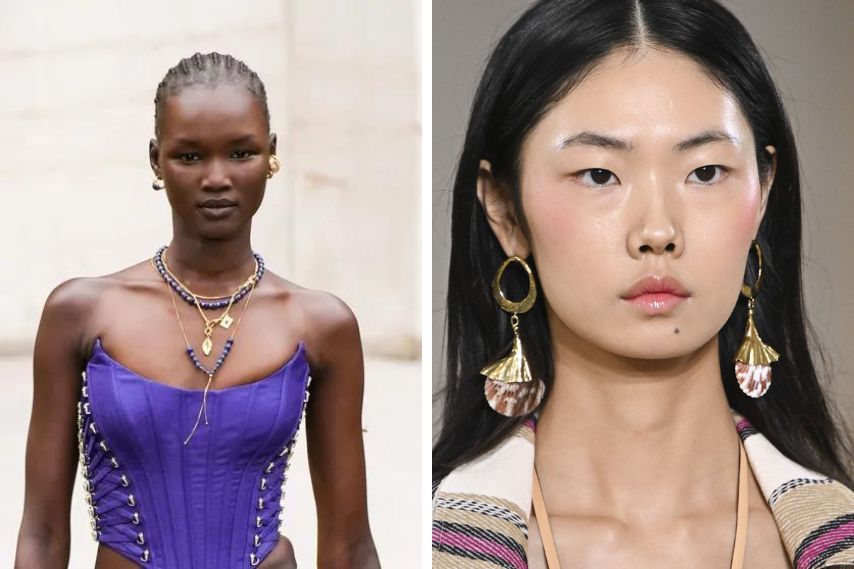 Mixed Metal Jewelry
Gone are the days of sticking to one metal for jewelry. Mixed metal jewelry is the hottest trend for summer 2023, as seen on the runways of David Koma and Balmain. This trend allows you to mix and match different metals, like gold and silver, for a unique look. Whatever you're wearing, layering necklaces, or stacking bracelets, mixed metal jewelry is the perfect way to add some edge to your summer wardrobe.
Mixing metals is a trend that's been growing in popularity, and celebrities are also jumping on board. Stars like Doja Cat and Naomi Campbell wear mixed-metal pieces that create a unique and captivating look. This trend is perfect for adding depth and texture to your jewelry collection.
In conclusion, these are just a few of the many jewelry trends taking over the summer season of 2023. Whether you're looking to add some edge to your outfit with chunky chains, embrace the beachy vibes with shell jewelry, or mix and match metals for a unique look, there is something for everyone this season. So go ahead and experiment with these trends, and find the perfect pieces to complement your summer style!