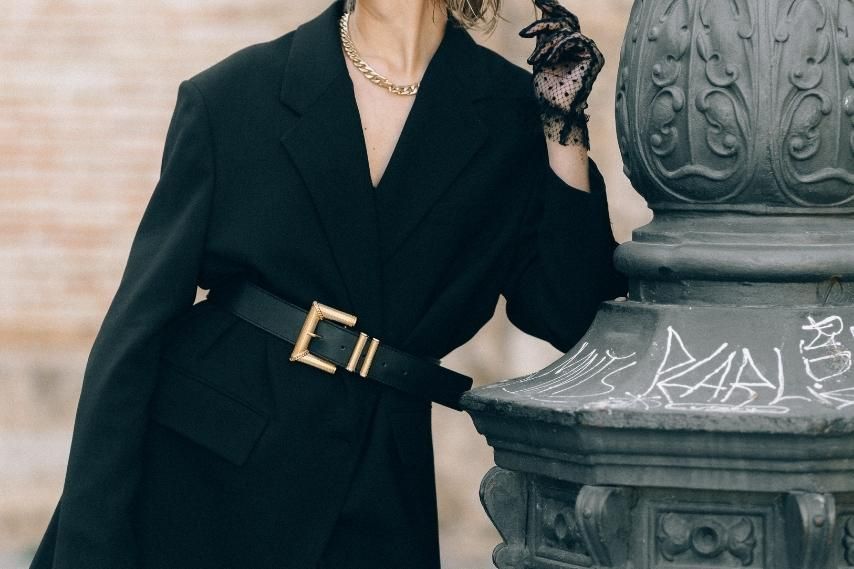 Wearing a Wholesale Belt
Belts are a great way to accentuate your waist and create a flattering silhouette, and they can also be used to create the appearance of a slimmer figure. This blog post will discuss how to wear belts to slim your figure. We will provide tips and advice on how to choose the right belt for your body type and how to wear it in a way that will make you look your best!
Why Should You Wear A Belt
When it comes to style and wardrobe, the belt is often overlooked in favor of other flashy garments. But why should you wear a belt? Not only do they offer an extra layer of protection against your trousers falling down, but they also add an extra touch of sophistication to any outfit. Belts come in all shapes, sizes, and colors, with something for everyone. Matching a leather belt with classic jeans or chinos creates a timeless look that oozes sophistication without overwhelming the rest of the ensemble. Alternatively, mix it up with a bright canvas belt for an eye-catching casual look that's sure to make you stand out from the crowd. Versatile wide-type belts are great for cinching blazers or dresses while creating an hourglass silhouette. Meanwhile, slimming belts that hug tight around the waist can be used to pull together any look with ease. Wearing a simple black leather belt can instantly add sophistication to any attire whether it's casual jeans or formal trousers while multi-colored buckles or embellished straps offer an extra fun dose of personality. Wearing a belt not only makes you look good but can be practical, too, helping you stay organized by providing multiple places to store personal items such as keys or wallets if needed.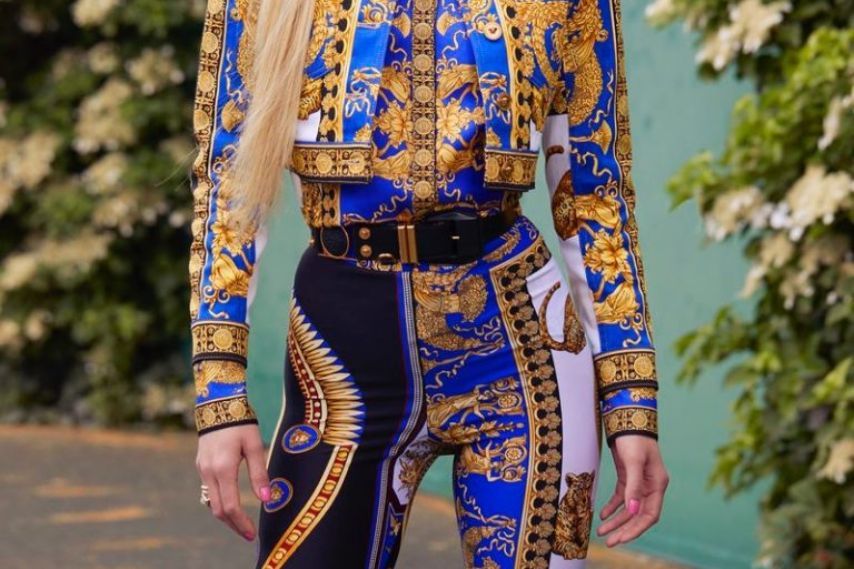 Best Ways To Wear Belts To Slim Your Figure
Belt an oversized sweater on chilly, casual, and casual days are the perfect time to belt an oversized sweater and slim your figure. It's a look that many fashionistas love and is surprisingly simple to achieve. Belts work wonders when it comes to adding definition to an outfit, especially when paired with a large or boxy top or dress. A thin belt is usually best for this style since the focus should be on the fit of the garment rather than the accessory itself. When wearing belts with large garments, always ensure enough fabric at the waistline so you can cinch it with your chosen belt; otherwise, you won't get that desired cinched effect! Make sure to avoid too-tight belts, as these will not only ruin your look but may also be uncomfortable for extended wear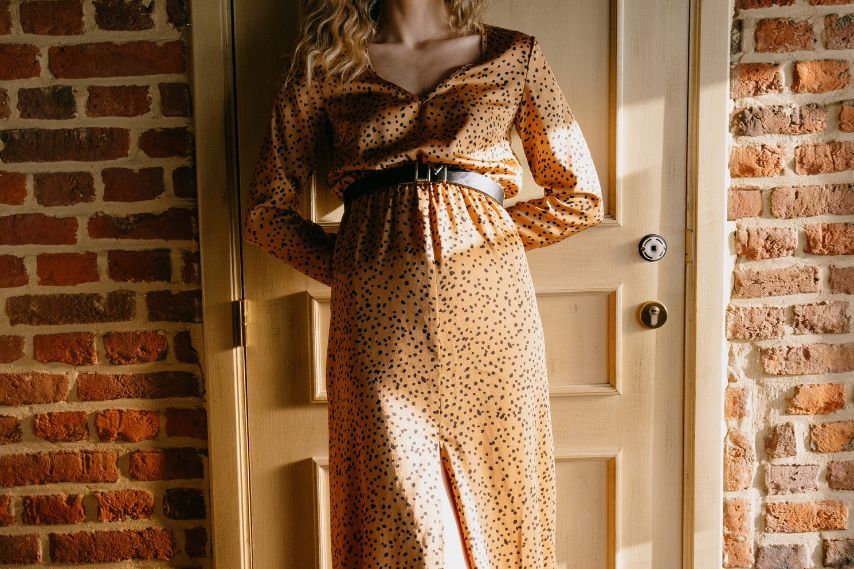 1. Belt your blazer at work
Belting your blazer is not only a great way to stay fashionable at work, but it can also be an effective way to slim your figure. Belts are a very useful tool when it comes to dressing for the office, and they can help you look slimmer and more stylish. The truth about slimming belts is that they will not just make you look thinner instantly; instead, they should be used in conjunction with the right wardrobe pieces. A hip belt works best with blazers as it helps define the waistline without being too tight or uncomfortable. You must select one that fits snugly but needs to be more prominent; otherwise, it can draw attention away from your outfit rather than enhance its appeal.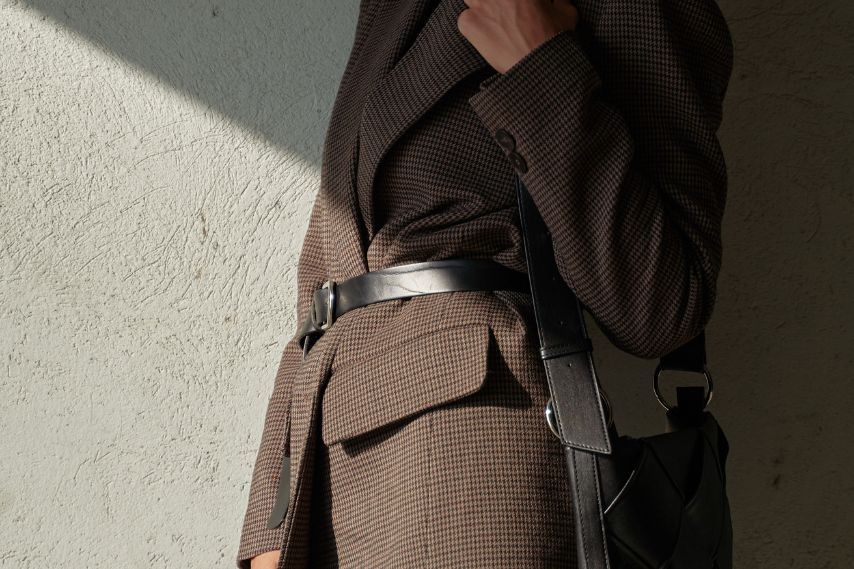 2. Belt a flouncy dress for a night on the town
Buying a belt that can be added to a flouncy dress for a night on the town is an easy way to create an instantly slimming look. Whether it's for date night or ladies night out, having the right belt can make all the difference when it comes to making sure you look your best! A wide belt cinched at the waist will help draw attention away from your bust and up toward your slimmer middle section. Choosing a color that matches your outfit and complements any accessories you may be wearing is also important. The great thing about belts is they can be either thin or thick, with solid colors or patterns, depending on what look you are going for. Additionally, adding a belt would give any dress an extra touch of style and sophistication that will surely impress!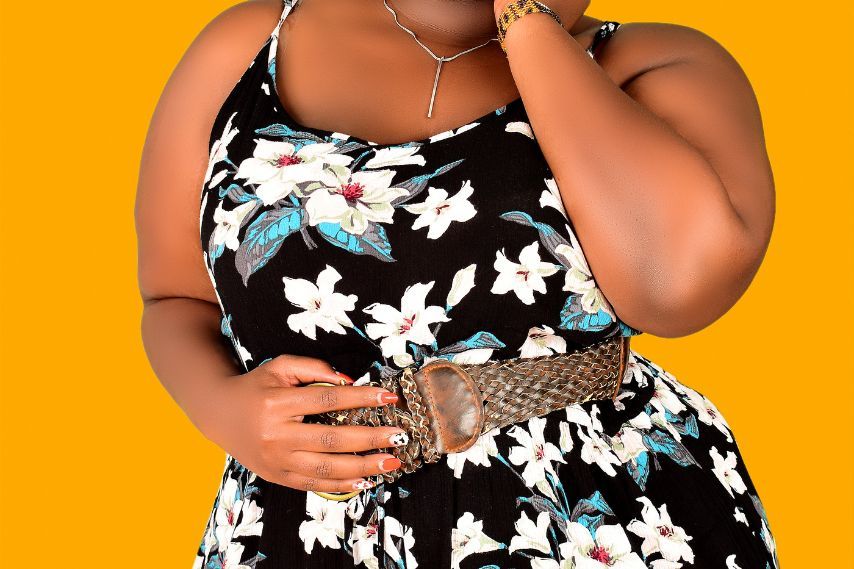 3. Wear a wide belt with low-rise jeans
Wearing a wide belt with low-rise jeans is an essential way to slim and shape your core. Finding the perfect width of belt is key for achieving the desired effect; it should fit comfortably around your waist, just above the waistband of the jeans. This positioning allows for creating a slimming silhouette without any added bulges from cinching too much fabric on top or below the belt. For best results, make sure the belt is wide enough to cover your midsection while making you look sleek and slim.With this fashion hack, you can make your waist look smaller while ensuring that your outfit looks both polished and trendy. It starts by finding an eye-catching belt with a fun pattern or color you love. This will draw attention to the middle of your body and help make it appear slimmer than it actually is. When putting on the jeans, ensure they fit comfortably around your hips without being too tight or loose. Then, slip on the belt through the loops, so it hugs around your midsection exactly where you want it to be. Besides looking chic, using a belt also helps keep everything in place when moving around throughout the day making this trend practical and fashionable!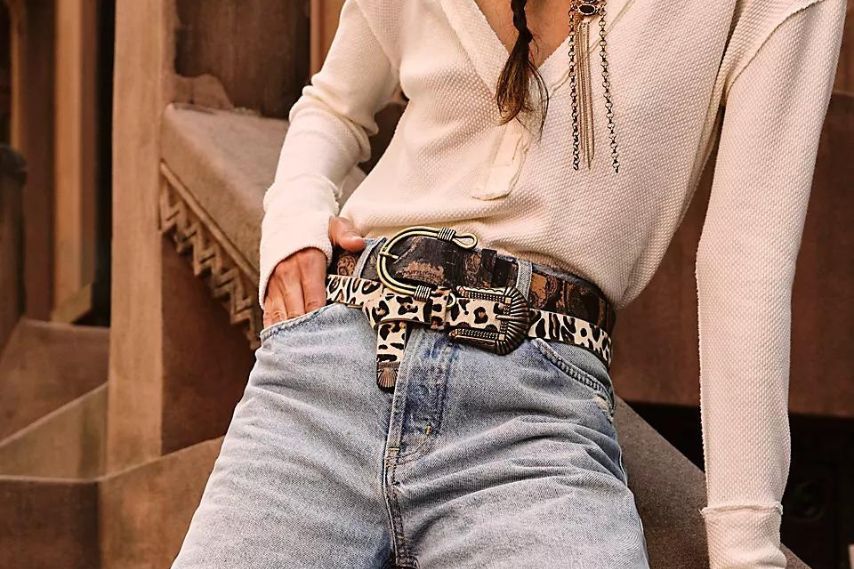 4. Create a peplum effect with a mid-rise belt
Belts can be a great way to slim your figure and accentuate your curves. The peplum effect created by wearing a mid-rise belt is one of the most flattering looks for all body types. By cinching in at your waist, you can create an hourglass shape that is sure to turn heads. Creating this stylish look is easy with the right belt. A mid-rise belt with a buckle that sits just below the natural waistline will provide maximum support and stability without being too tight or uncomfortable. Look for belts made from comfortable materials such as leather or canvas so you can wear them all day without discomfort or pinching. For extra detailing, add a scarf or sash around the middle of the belt for extra definition and texture.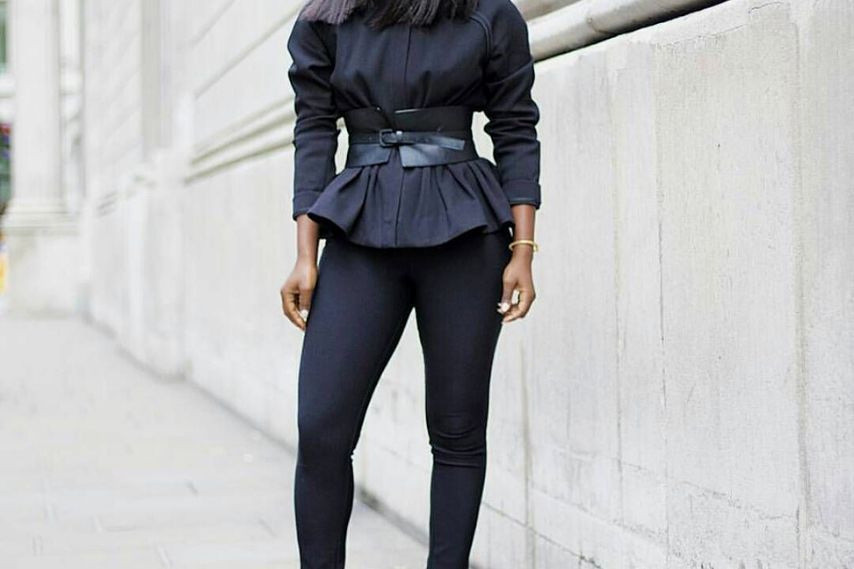 5. Belt your big winter coat
The winter season brings a lot of fashion changes. Layering is essential to keep warm, and you can use belts to slim your figure and add some style to your wardrobe. Wearing a belt with a big winter coat is one of the best ways to achieve this look. Waist belts are great for cinching in bulky coats and sweaters for an hourglass silhouette effect. Obi belts create a more dramatic look that will take your outfit from drab to fab! Knowing how to wear these belts properly is key to accentuating the right areas of your body without giving off an overly-fitted look. When picking out the perfect belt, ensure it's not too wide or too thin; it needs to be just right so it doesn't draw attention away from your overall look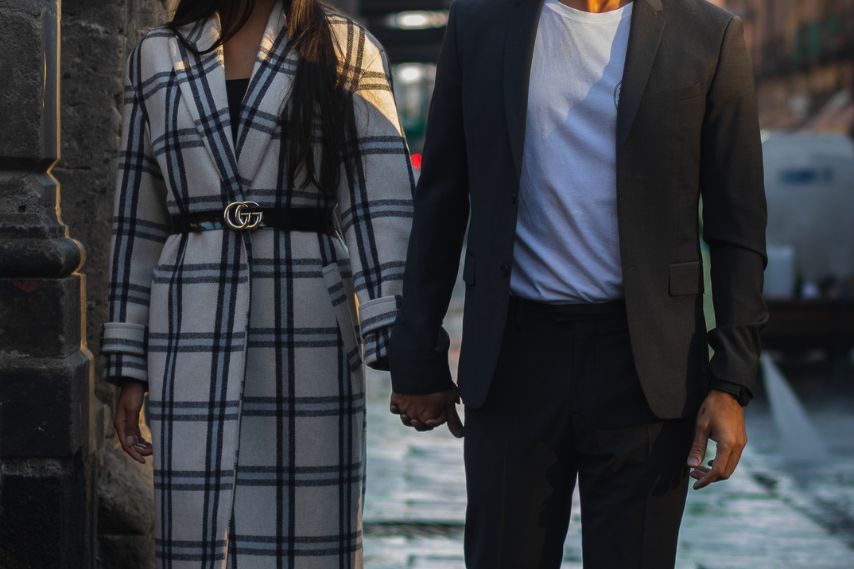 Wearing a belt can be a great way to slim your figure. With the right cut and style, you can create an hourglass silhouette and make any outfit look more stylish and flattering. A belt is also easy to add a pop of color to your look, so don't be afraid to experiment with bright colors or unique shapes. With a few simple tips in mind, you, too, can rock the belt look with confidence!