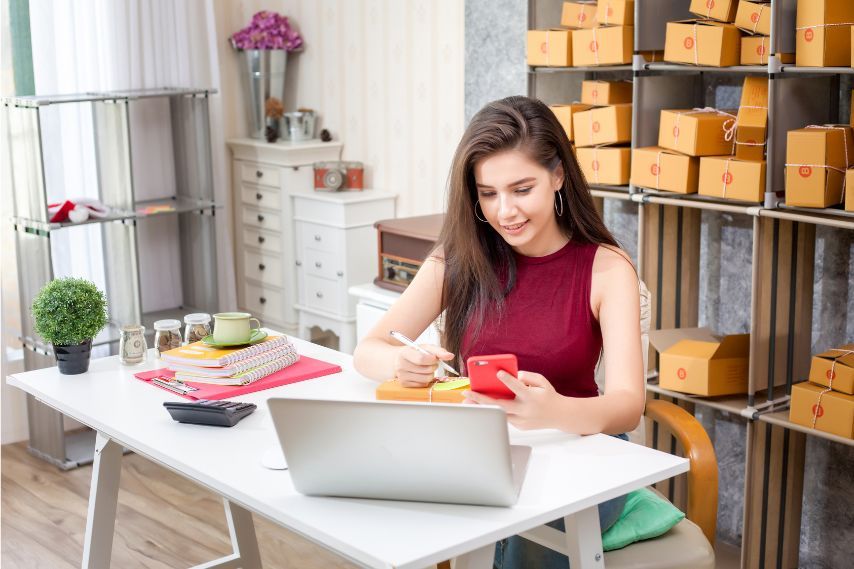 Buy Jewelry in Bulk for Resale
Are you a fashionista looking to start your own jewelry business? Look no further than wholesale fashion jewelry! Buying wholesale allows you to purchase quality pieces at a discounted price, so you can make a profit while offering your customers affordable, stylish options. But how do you go about buying wholesale fashion jewelry for resale? Here are some tips to help you get started.
First things first, research your options. Some countless websites and companies offer wholesale jewelry, so it's important to do your homework and find reputable sources.
The first step in buying wholesale jewelry is researching and finding reputable suppliers. One of the best ways to find wholesale jewelry suppliers is to search online. You can start your search by typing in "wholesale jewelry suppliers USA" into your preferred search engine. This will bring up a list of suppliers that you can explore.
When choosing a wholesale jewelry supplier, consider the following factors:
1. Quality: You want to ensure that the jewelry you purchase is high quality. Look for suppliers that offer certifications or have plenty of customer endorsements.
2. Price: The price of the jewelry is a crucial factor in your decision. You want to find a supplier offering reasonable prices, so you can profit when you resell the jewelry.
3. Variety: A good wholesale jewelry supplier should offer various jewelry designs, styles, and materials.
4. Reputation: Check the supplier's reputation by reading reviews and testimonials from other customers. Look for suppliers with positive reviews and high ratings. Ensure a third party provides the rating.
5. Growth Support: Ensure the supplier can support you for offline and online sales. Check for image quality and technical support capacity.
There's no shortage of demand for quality jewelry. With this growth, there is also an increase in jewelry shopping online. In 2022, online jewelry sales accounted for approximately 57.4 billion U.S. dollars jewelry sales, according to Statista.
Another important factor to consider when buying wholesale fashion jewelry is the type of pieces you want to offer. Do you want to specialize in statement necklaces or delicate bracelets? Are you looking for trendy pieces or classic styles? Consider your target audience and what they might be interested in. According to a recent survey by Retail Dive, millennials are the biggest jewelry buyers, with 68% of respondents saying they purchased jewelry in the past year. This generation is also drawn to trendy and unique pieces, so keep that in mind when selecting your inventory.
Additionally, when venturing into the world of wholesale fashion jewelry, it's crucial to pay attention to the finer details that enhance the overall customer experience. One often-overlooked aspect is the packaging of your jewelry pieces. In a market where presentation can make all the difference, custom jewelry boxes can set your brand apart. These boxes not only protect your precious pieces but also convey a sense of luxury and care to your customers. Whether you opt for sleek, minimalist designs or lavish, decorative boxes, recognizing the importance of needing custom jewelry boxes ensures that your jewelry arrives in style, leaving a lasting impression on your clientele. So, as you curate your collection and cater to the preferences of the millennial generation and beyond, don't forget the importance of those finishing touches – the custom jewelry boxes that make each purchase feel like a special treasure.
Here are some tips that you can use to select jewelry pieces that will sell well:
1. Trendy Designs: Keep an eye on the latest fashion trends and select jewelry pieces that fit with the current trends. For example, the recent trend of layering necklaces and bracelets is a great opportunity to stock up on delicate, dainty pieces that can be worn together.
2. Not Box Store Jewelry: Ensure the designs and styles are unique and NOT generally found in box stores like Target, Kohls, Walmart, etc., and Aliexpress.
3. Statement Jewelry: Statement jewelry pieces can make a bold fashion statement and are perfect for special occasions. Look for oversized earrings, necklaces with large pendants, or chunky bracelets that will turn heads.
4. Classic Jewelry: A healthy mix of classic styles is important for success. Classic pieces can be worn every day and complement any outfit. Look for everyday necklaces, stud earrings, or thin bangles as well.
Source from Reliable Suppliers like PinktownUSA
Be sure you find reliable wholesale jewelry suppliers with established relationships with manufacturers before buying wholesale. This way, you can be sure that you are getting quality pieces at reasonable prices. When it comes to buying wholesale jewelry, time and money are both of the essence. Fortunately, PinktownUSA has you covered in both areas! With our variety of high-quality wholesale jewelry at an affordable price range, you will surely find the perfect pieces for resale. We are an online wholesaler specializing in fashion jewelry and accessories. We offer many items, including earrings, necklaces, bracelets, and anklets. And with prices starting as low as $0.75 per item and averaging at 6 USD in most categories, it is no wonder why we are so popular with buyers. As you begin your journey on a quest for reliable vendors for your boutique, take Pinktown to the test on all the critical factors discussed and judge for yourself.
Now that you have selected the jewelry pieces you want to purchase, it's time to place your order. Before you do, make sure to double-check the following:
1. Minimum Order Quantities: Many wholesale jewelry suppliers require a minimum order quantity. Make sure that you can meet this requirement before placing your order.
2. Shipping Costs: Find out how much shipping will cost and factor that into your budget.
3. Return Policy: Make sure to review the supplier's return policy in case you receive damaged or defective items.
When your order arrives, take the time to inspect each piece and ensure that it meets your standards. You don't want to sell low-quality jewelry to your customers, which will poorly affect your business. If you find any issues with your order, reach out to the company through your account return process or via call and see what can be done to rectify the situation.
Now that you have your inventory, it's time to start selling! One option is to open up an online store, which allows you to reach a wider audience and sell to customers worldwide. According to a recent report by Digital Commerce 360, online sales of jewelry and luxury goods grew by 60% in 2020 due to the pandemic. This trend will likely continue as more consumers shop online for convenience and safety.
Another option is to sell your jewelry in person, such as at flea markets, craft fairs, or local boutiques. This allows you to interact with customers and receive feedback on your products. According to a recent report by Business Insider, the global jewelry market is expected to reach $480 billion by 2025, with much of that growth coming from emerging markets such as China and India.
Remember to price your products competitively while making a profit, no matter how you sell your wholesale fashion jewelry. Consider the cost of production, shipping, and any other overhead costs, and factor in the desired profit margin. It's also important to stay up-to-date on current fashion trends and styles, as this can help you determine which pieces will be popular with your target audience.
Marketing your business is also crucial to your success. Utilize social media platforms such as Instagram and Facebook to showcase your jewelry and connect with potential customers. You can also consider offering promotions or discounts to first-time customers or running ads on social media to increase visibility.
In conclusion, buying wholesale fashion jewelry for resale can be a profitable and exciting venture for fashion lovers. Remember to do your research and find reputable sources, select quality pieces that appeal to your target audience, and price your products competitively while still making a profit. When finding quality wholesale costume jewelry at unbeatable prices, look no further than PinktownUSA. We are committed to providing our customers with high-quality products at competitive prices—and if that is not enough assurance for you, then our consistently positive customer reviews should be! From trendy new pieces to classic designs that never go out of style, there is something for everyone at PinktownUSA. With the growing demand for jewelry shopping online and the projected growth of the global jewelry market, now is the perfect time to start your own jewelry business. Happy selling!