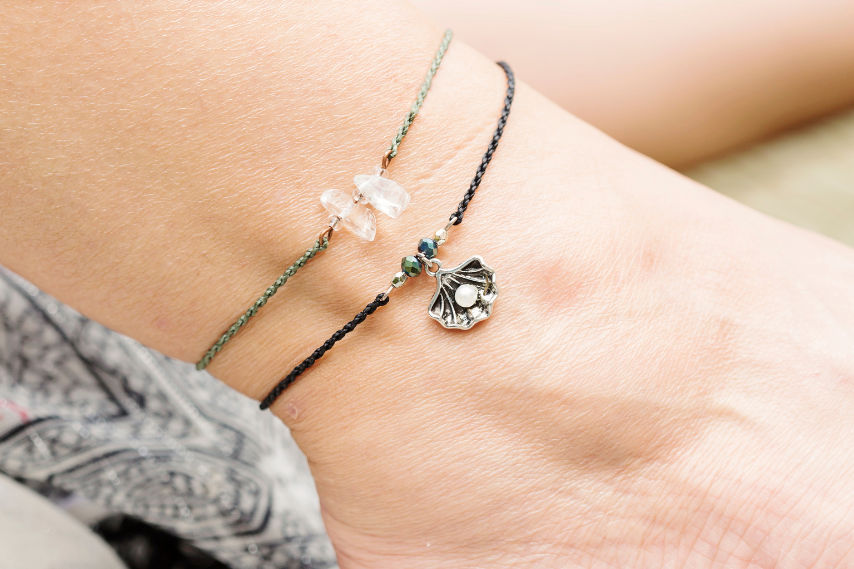 Ankle Allure: Embrace the Charm of Wholesale Anklets

In the fast-paced fashion world, trends come and go. Still, one accessory has firmly planted its stylish feet in the limelight—the anklet. As wholesale fashion jewelry designs continue to evolve, anklets have made a stunning comeback, and this time, they're stealing the show. Fashion-forward individuals are embracing the allure of designer dupe anklets, adding a touch of elegance and playfulness to their ensembles. Join us as we uncover the latest trends in wholesale designer dupe anklets that will turn heads and inspire your style.

Dainty Delights: The Reign of Minimalist Anklets

Gone are the days of chunky, over-the-top anklets. Today's trendsetters are gravitating toward the charm of minimalist designs. Delicate, dainty anklets have taken center stage, offering any outfit a subtle yet stunning accent. These wholesale designer dupe anklets feature thin chains adorned with tiny pendants, such as hearts, stars, or gemstones, exuding understated elegance. Whether layered or worn alone, these anklets effortlessly elevate your style quotient with their simplicity. Celebrities and influencers have been spotted embracing this trend, inspiring fashion enthusiasts worldwide to jump on the minimalist anklet bandwagon.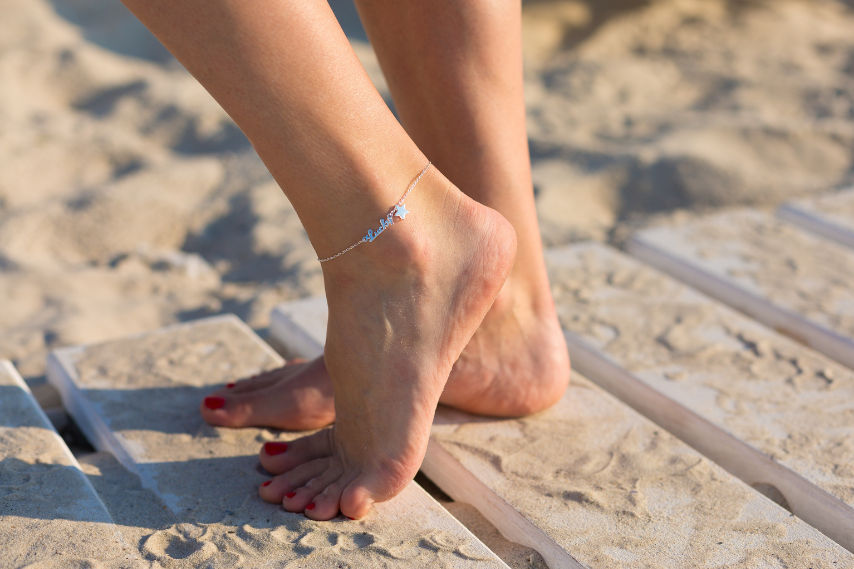 Boho Chic: Embracing Nature-Inspired Anklets

As the world reconnects with nature, anklets have taken a leaf out of Mother Earth's book. Wholesale designer dupe anklets embrace boho-chic aesthetics, incorporating natural elements such as shells, feathers, and wooden beads. These whimsical anklets exude a carefree, beachy vibe, instantly transporting you to sun-kissed shores. The intricate craftsmanship of these anklets makes them stand out, showcasing the beauty of nature in every delicate detail. Whether paired with maxi dresses or denim shorts, these anklets add a touch of bohemian allure to any outfit.
Layered Luxury: Anklet Stacking Takes Center Stage

Why settle for one anklet when you can adorn your ankle with a dazzling array? Anklet stacking has become a major trend, allowing fashion enthusiasts to create a customized, layered look. Wholesale designer dupe anklets with varying lengths and designs are combined to form a captivating ankle party. The possibilities are endless, from simple chains to beaded strands and charm bracelets. This trend adds depth and dimension to your style, letting you showcase your creativity. Embrace the art of anklet stacking and watch heads turn as you walk with confidence.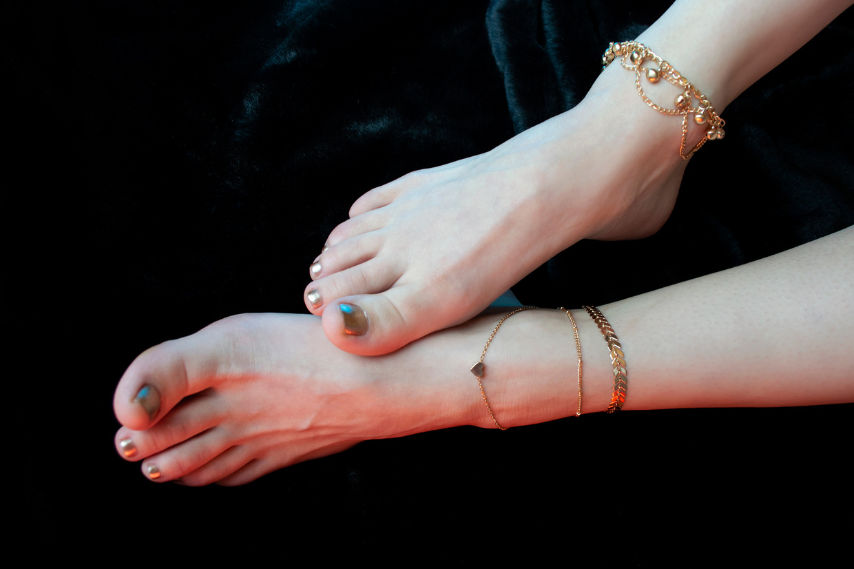 Personalized Perfection: Customizable Anklets for Individual Expression

Fashion is an extension of one's personality, and anklets are no exception. Wholesale designer dupe anklets now offer customization options, allowing individuals to add a personal touch to their accessory collection. Engraved initials, birthstones, or meaningful symbols can transform a simple anklet into a cherished keepsake. By incorporating these personalized anklets into their outfits, individuals can express their individuality and create a lasting impression. As the demand for customized jewelry grows, so does the availability of wholesale designer dupe anklets that cater to unique tastes and preferences.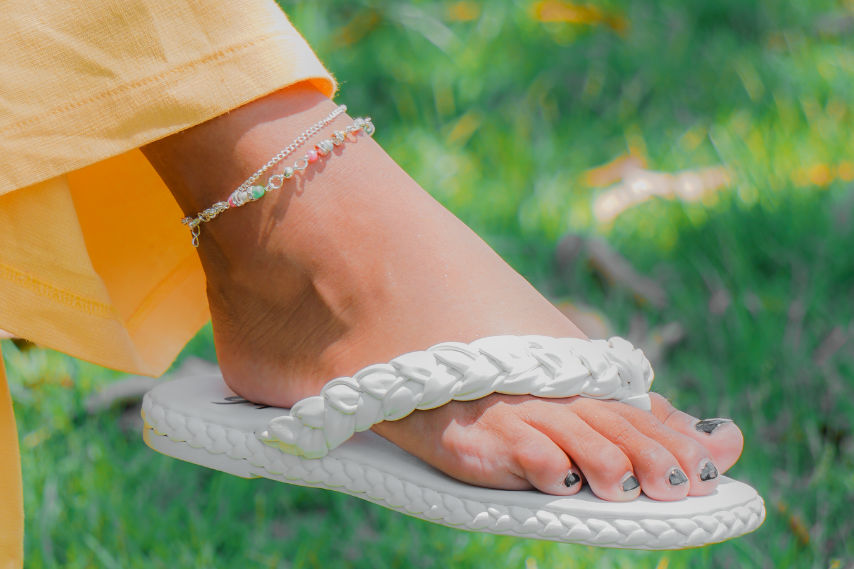 Shiny Stone Anklets: Sparkling Gems for Stylish Ankles

If you want to add glamour and sophistication to your anklet collection, look no further than shiny stone anklets. These wholesale designer dupe anklets feature sparkling gemstones that catch the light and create a mesmerizing effect with every movement. Whether a single stone or a combination of gems, these anklets effortlessly elevate your style to red-carpet-worthy status. The dazzling array of colors and cuts lets you choose anklets that perfectly complement your outfits, making a bold statement of luxury and elegance. Shine bright with these radiant anklets, and let your ankles become the center of attention.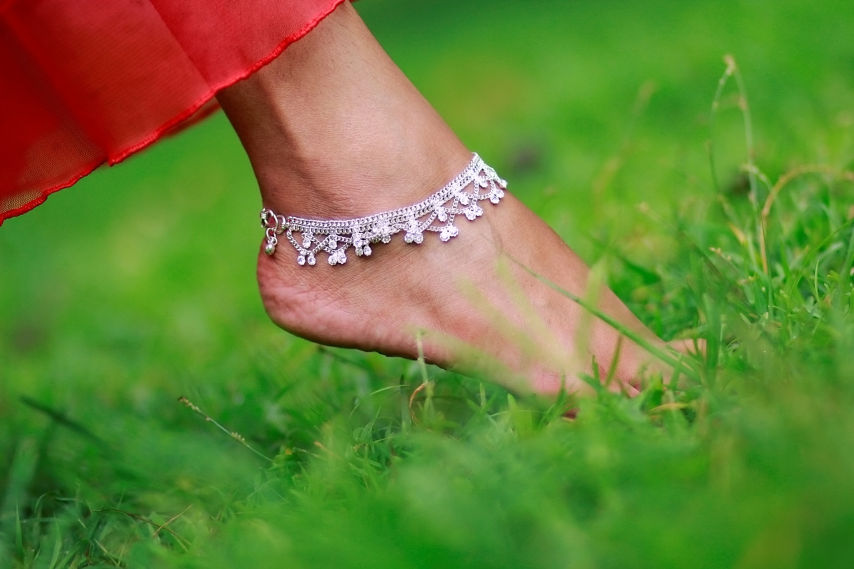 Conclusion
Wholesale designer dupe anklets have become an essential accessory for those seeking to stay on top of the latest fashion trends. From minimalist designs to nature-inspired motifs, layered luxury, to personalized pieces, the options are abundant and captivating. As fashion evolves, these anklets play a significant role in transforming any ensemble into a fashion statement. So, step up your style game and let your ankles do the talking with these trendy wholesale fashion jewelry designs. Embrace the charm, elegance, and playfulness that anklets offer, and elevate your fashion game with every step you take.